---
Have you ever been bothered by pet hair falling everywhere? Clothes, sofas, sheets, they are everywhere! Now, Mintiml Furry's Remedy can help us solve this problem.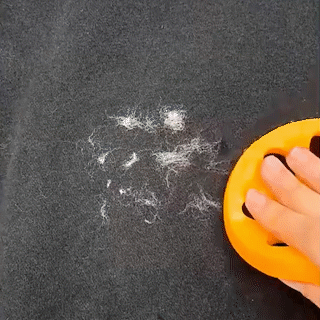 All you have to do is to buy them home and put them in the washing machine along with the fabrics that need to be washed.
Wait a while, and the hair will be attracted by this magical little thing. It is completely harmless to clothes and health, even your children can use it.
Main Features
[Effective Pet Hair Removal] The hair removal is made of soft and elastic material, which is not easy to deform or break. Putting it in the washing machine together with the clothes can help remove the hair, dust, and debris attached to the clothes.

[Easy To Use] All you have to do is put Furry's Remedy and the clothes in the washing machine, without manual operation. Wait for the clothes to be cleaned as usual to make the clothes cleaner, and dirt will not block the drain.

[Safe And Reusable] Non-toxic, safe, and easy for children to use. It only needs to be washed directly with water to complete its cleaning and dried in a cool place (avoid direct sunlight) to maintain its viscosity for repeated use.

[Wide Range Of Applications] Our Mintiml Furry's Remedy can help remove pet hair and dust from clothes such as sweaters, coats, bedding, and car seat cushions, without causing damage to these items.
Using Methods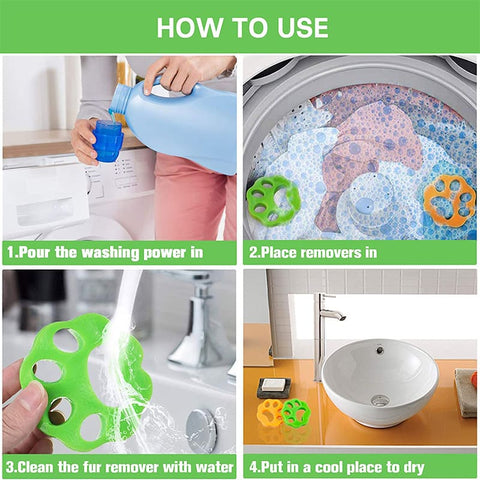 Specifications
Materials
Product Weight
Product Size
(L x W)

9.5 × 1.5 cm / 3.7 × 0.6 inches

Package Contents

Mintiml Furry's Remedy × 1

Color
Yellow/Green