---
How does this little machine keep going and going? It's not magic - it's physics!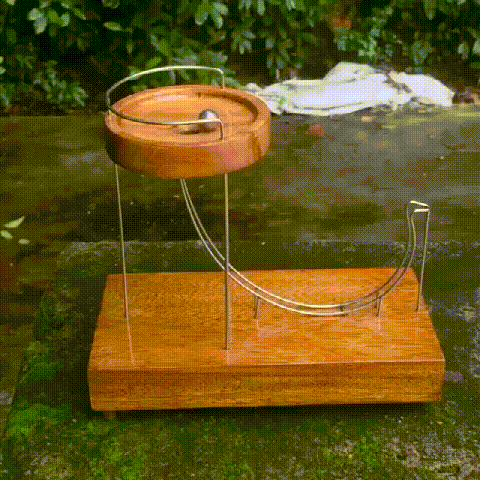 This action toy is a classic tabletop accessory that is a dynamic art. This cool desk toy will take center stage when you place it on your desk or home desk. Use it to relieve stress, summon bored colleagues or teach young people about physics.
The Perpetual motion machine is a high quality, clever toy that will have your friends baffled. Made from high-quality wood and stainless steel wire, this machine is sure to last.
The Perpetual Motion Marble Machine is a good representation of torque and center of mass. It does not only demonstrate pendulum motion but also helps to show the laws of conservation of momentum and energy.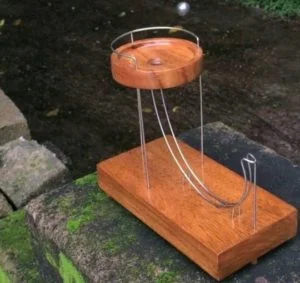 FEATURES AND BENEFITS:

The toys show the conservation of momentum and energy, creating perpetual motion that is ideal for desktop display.
Suitable for children to experience the fun of mechanics in the process of playing with this fun gadget.
It is also a perfect decoration for desks and tables, whether at the office or at home. It will provide relaxing entertainment and be the center of attention no matter where.
This product is powered by electromagnetic. The wooden parts are made of very high-quality wood. The wire is made from stainless steel.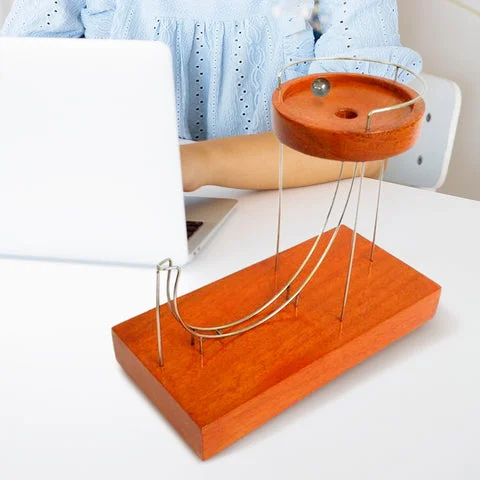 SPECIFICATIONS:
Style: 

Modern

Material: 

Wood

Size: 23cm*19cm*12cm